What are four things you should consider when choosing a career?
What are the 5 factors to consider when selecting a career
?What are three things to consider when selecting a career?
4 THINGS BEFORE DECIDING ON YOUR CAREER
"Choosing on a Career" often takes people into the situation of bewilderment, and they find themselves trapped in a puzzle that how to select a path where they might see their future satisfying their needs. I have given a simple answer to solve this puzzle in my earlier blog Confused in deciding career?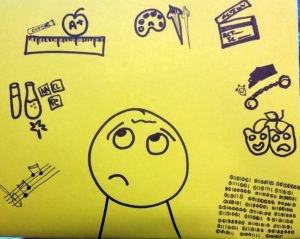 But the next question is, what external factors to be taken care of before taking any action on your identified interest? The answer to this question finds 4 THINGS BEFORE DECIDING ON YOUR CAREER which can be looked into before going after your choice. These are:
Interest
Market Demand/Scope
Financial Pressure
Family Pressure
I will give a simple example to understand the necessity of consideration on these points. Let say I have a passion of becoming a Mechatronics Engineer because I loving playing with robotics and keen to know how these machines are built. Here, I have figured out my interest but ask yourself whether it is possible and sensible to chase after my interest and ignore these factors? I don't think so.
Because if I live in a country with limited financial support and I know that I have to live in this country because of some family attachment or family pressure; then it will be foolish of me to waste my 4 years of achieving a degree in mechatronics engineering because my country does not provide such a industry where one can practice and grow in this specific field.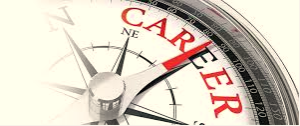 So, this gives me clear answer that I cannot have a career in the field of mechatronics. So, I will have to see on list of interests what comes next and do the same analysis with it.
Let's take another scenario where I have the same interest, and I live in a country but I have the option that I can travel outside the country and I will be willing to go work abroad for the sake of my career development. Because, unlike this particular country there is industry and huge scope of work in several developed countries as Japan and Germany.
Hence, I can have the platform where I can polish my skills, enhance my knowledge in the relevant field, and pursue  a lot of opportunities of work relevant to my interest. Hence, I can give a start to my career development by going after my preference.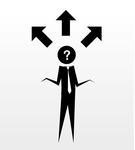 So, in a similar manner, you can perform an analysis on how your interests can be affected by such external factors; and you can have a better vision of possibilities impossibilities which can help you reach your final decision on choosing a suitable career for you, thus saving your time without creating any ambiguity and further confusion. For, you can take a firm decision only when all of your confusions are clear.
We hope these 4 THINGS BEFORE DECIDING ON YOUR CAREER will help you in understanding way to decide your career.
4 THINGS BEFORE DECIDING ON YOUR CAREER
If you are a student, I must suggest you to read it; Career Decision Making | The Career Center (fsu.edu).